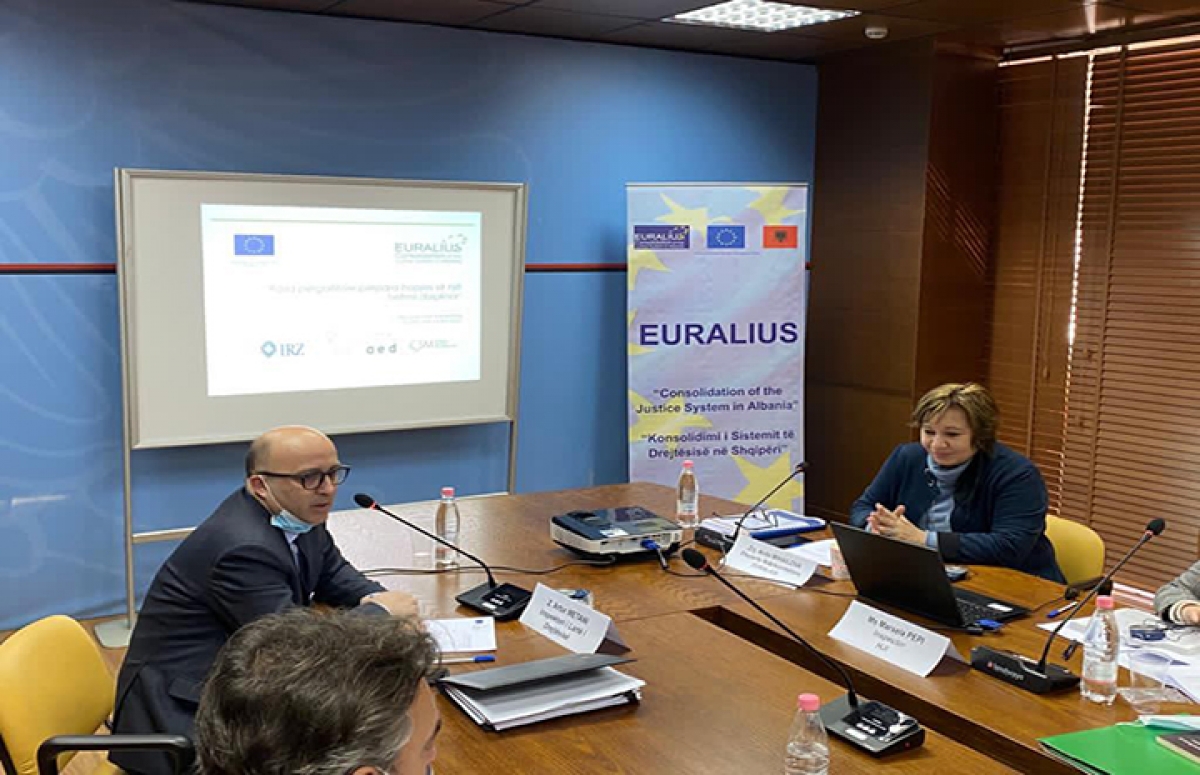 On 15 and 16 April 2021 EURALIUS, in cooperation with the Office of the High Justice Inspector (HJI), organized further training sessions for inspectors, legal advisers and legal assistants.   
These activities aimed at establishing common standards in the preparatory phase of the disciplinary investigation and after opening the investigation. The training was the opportunity to exchange views regarding the interpretation and implementation of the legal provisions and to agree on the joint approaches and on lines of action.  
Based on the findings and conclusions of both training sessions the HJI will formalize the agreed standards which shall be followed by all members of the HJI staff.